Shop Kind with Doing Good Together™
Browse Our Favorite Amazon.com Finds!
This assortment of big-hearted products available from the nation's biggest online retailer – Amazon.com – is designed to make shopping with purpose easier than ever.
As noted fully in the disclaimer* below,
Doing Good Together™ is an Amazon Affiliate Advertiser, and we receive a small percentage of every purchase made from this kindness-themed collection of products.

Thank you for your support!

~The Kindness Experts at Doing Good Together
DGT's favorite gifts and activity kits designed to create ripples of kindness.
DGT's favorite games make exploring big ideas fun!
DGT's favorite journals to inspire creativity, connection, and reflection.
Learn more about who you are, how you see your loved ones, and how you can thrive together by creating 52 lists, one for every week of the year in this beautiful, undated hardback journal meant for celebrating and cherishing the many relationships that make up a community.
Teens & Parents.
Start a ripple effect of kindness, and send a journal to follow it along its way. With luck, your journal will make its big-heated way back to you.
Ages 10 and up.
Dad & Me encourages children to write, draw and doodle and helps to reinforce the special father-child bond. Guided prompts take them both on a journey of discovery about family, friendships, home life and more. Featuring areas for both dad and child to write about memories and feelings in tandem, and to get even closer along the way.
Ages 8 and up.
Thoughtful writing prompts and entertaining mini quizzes in this beautiful mom and daughter journal pave the way to discussing everything from friends and school to crushes and growing up. Just Between Us provides plenty of free space for writing about whatever comes to mind, plus pages for drawing and making lists, ensuring this mom and me journal stays refreshingly open-ended.
Ages 8 and up.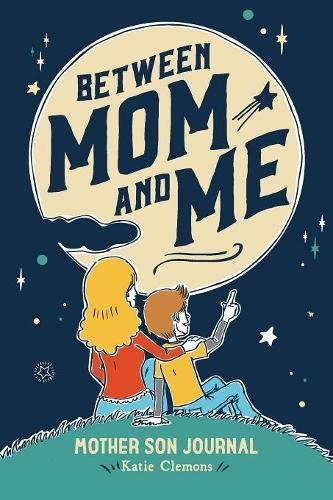 This engaging prompt journal is the perfect tool to strengthen your mother son relationship. Record memories together, swap stories, compare perspectives, and explore common and unique interests. Letters back and forth and interactive lists invite you both to reflect, write, and doodle about topics timely to your life.
Ages 8 and up.
With more than 6 million copies sold worldwide and over five years as a New York Times bestseller, Wonder has inspired countless readers to reflect on their actions and to Choose Kind. This journal prompts writers to reflect on ways they can actively be kind every day to the people in their lives and to themselves. Filled with quotes from the book and questions that are both fun and insightful, this journal is the perfect gift for a Wonder fan.
Ages 8 and up.
DGT's favorite gift-worthy books!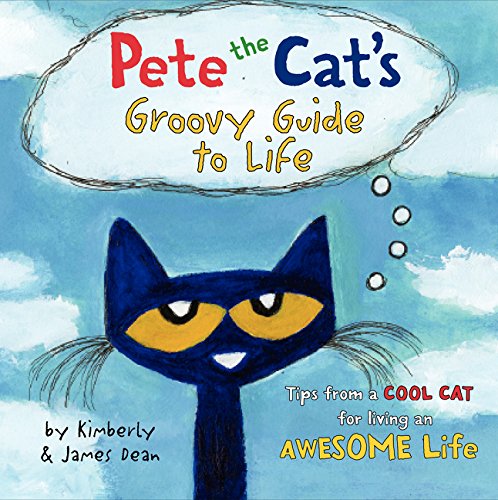 The creative collection of well-known quotations, as interpreted by ever-groovy Pete the Cat, is delightful for every reader.
Ages 4 and up.
This gorgeous collection features inspiring quotations, from Harriet Tubman to Oscar Wilde, hand-lettered by Lisa Congor. This beautiful book is sure to inspire thoughtful conversation and contemplation with readers of every age.
Ages 4 and up.
Sweet, direct, and mesmerizing at the same time, this book is exactly what every book shelf is missing.

Ages 4-8
This users guide for planet earth is both simple and profound, folding bits of wisdom into every page.
Ages 3-7
This deliciously simple book is perfect for starting a big-hearted conversation. What is love? Even young children will appreciate the complicated, sometimes heart-breaking, always-essential feeling that is love.
Ages 4-8
So much good is captured in the pages of this book. Kind acts of children are captured in the thoughtful, observant way only poetry can accomplish.
Ages 6 and up.
Children's play expert Meredith Sinclair offers practical and inspiring ideas to welcome more play, more joy, and spirit fun into your family life.
Great for parents.
This little book makes a wonderful gift for anyone in need of a smile.
Great for parents.
A perfect gift for thoughtful parents, this book empowers families to have casual conversations about a wide range of philisophic topics.
Great for parents.
Disclaimer: Doing Good Together™ is a participant in the Amazon Services LLC Associates Program, an affiliate advertising program designed to provide a means for sites to earn advertising fees by advertising and linking to Amazon.com.
*The recommendations we offer are based solely on our mission to empower parents to raise children who care and contribute. Inclusion of products on this page does not necessarily imply DGT's usage of the products; rather, these are products that appeal to DGT's mission of empowering parents to raise children who care and contribute. DGT assumes no liability for the sale of third-party products sold on Amazon or elsewhere.