Explore our favorite teaching tools.
Like our service projects, this list is continuously evolving. If you don't see your favorite books or websites, we welcome your suggestions in the comment section below.
Picture Books - Preschool and Early Elementary
Chapter Books - Late Elementary & Young Adult
Books & Websites - Adult
50 Ways to Save Our Children: Small, Medium and Big Ways You Can Change a Child's Life by Cheryl Saban (HarperCollins, 2002). Filled with 50 ways to help underprivileged children, this book provides guidance, tips, and inspirational quotes.
52 Ways to Help Homeless People by Gray Temple (Thomas Nelson, 1991). Ideas for helping the homeless, with an emphasis on education and social action.
54 Ways You Can Help the Homeless by Charles A. Kroloff (Hugh Lauter Levin Associate, 1993). Lots of suggestions on how to fight homelessness, including a special section on what children can do.
Hunger: An Unnatural History by Sharman Apt Russell (Peresus Books Group, 2005)
This book explains all aspects of hunger from the actual process of digestion, satiety and hunger caused by 18 hours without food, 36-hours, 7 days, and 30 days. It also provides an historical overview of how hunger has impacted history including the use of hunger strikes for political ends. A possible end to hunger is described.
Poverty
http://www.poverty.com/more.html
For a list of websites related to world poverty, visit this website.
Donate My Dress
http://donatemydress.org/
This national network and directory links to organizations across the United States (for example, the Glass Slipper Project- http://www.glassslipperproject.org/) that accept donations of prom and other formal dresses for high school students.
The Hunger Project
http://www.thp.org/
World-wide effort to help communities help themselves. Includes ways Americans can help via shopping, trips to learn more about hunger first-hand, and volunteer opportunities.
Hunger Solutions
www.hungersolutions.org
Hunger Solutions Minnesota provides and advocates for solutions to hunger by providing money, food, information and legislative support for those agencies providing food for the hungry.
New Eyes for the Needy
http://www.neweyesfortheneedy.org/
Donate used eyeglasses in good condition to be donated to the poor in developing countries.
Project Night Night
http://www.projectnightnight.org/index.html
Project Night Night provides comforting bags to children in homeless shelters. Each bag contains a stuffed animal, security blanket, and book.
Share Our Strength
http://www.strength.org/
National organization that works to end childhood hunger in America. Share Our Strength is the sponsor of the Great American Bake Sale, Taste of the Nation, and the Great American Dine Out.
Soles 4 Souls
http://www.soles4souls.org/
Donate new or "gently worn" shoes to individuals in need around the world.
Dress for Success
http://www.dressforsuccess.org/
Designed to help women get back into the work force, Dress for Success provides professional attire for women to wear for interviews to create the right impression. Visit the website to learn about donating or helping out.
Feeding America
http://feedingamerica.org/
This organization aims to spread the word about hunger in America.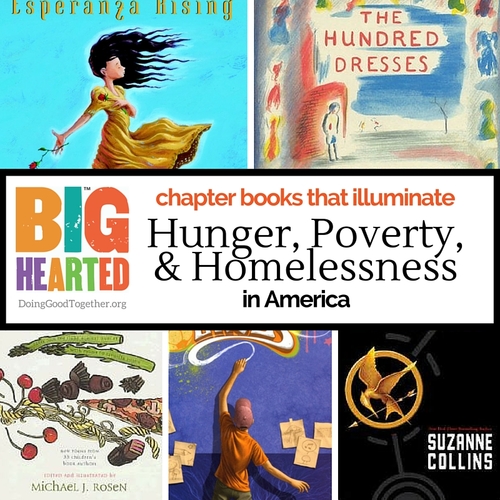 Still Looking? Browse our projects.