Learn about active citizenship with these fun stories
Political season or not, citizenship is an important topic to explore with your kids. This growing list of stories will help your family talk about the meaning of good citizenship.
Talk about the issue.
What does it mean to live in a community with others?

If we live in a free country, can we do whatever we want, whenever we want?

What should we do if we notice something that is unfair in our community?

What characteristics make a good neighbor? A good leader?

Is there something we, as a family, would like to change right now?
D Is for Democracy: A Citizen's Alphabet by Elissa Grodin
In this rhyming primer, each letter introduces a different concept to the reader, such as "A" for "amendment" and "B" for "Bill of Rights."
Duck for President by Doreen Cronin
Get ready for belly laughs from young and old alike! This tongue in cheek tale of the never-ending election cycle manages to teach a few lessons about being a change maker. Doreen Cronin's hilarious barn-yard creatures teach several lessons, including leadership isn't easy, every vote counts, and life is messy.
The Empty Pot by Demi
Simply told and beautifully illustrated, this story shares the beauty of telling the truth. Everyone wants to win the Emperor's competition: the grower of the most beautiful flower will become the next emperor. But when one boy's seed won't sprout, he learns that bravery and honesty are more important to becoming emperor than a dramatic presentation.
If Everybody Did by Jo Ann Stover
Inspire a thousand giggles while you show kids what a whole society of rule-breakers might look like; be sure to watch for the fate of the cat on each page! Citizenship is about everybody doing their part, and this book shows the damage that can happen if everybody did something like "drop tacks" or "make tracks." This is a joke that sticks with kids for a long, long time.
Her Right Foot by Dave Eggers
What can the Statue of Liberty teach children about freedom, courage, and the nature of our democracy? Kids of all ages will be captivated by the answer with this clever, eye-opening introduction to America's greatest icon.
Granddaddy's Turn: A Journey to the Ballot Box by Michael S. Bandy and Eric Stein
The narrator in this emotional story recounts his memory of accompanying his grandfather to vote for the first time in the civil-rights era South. Each thoughtful page will both illuminate this historical moment and impress on young readers (and their grown ups) how important the right to vote really is.

America: A Patriotic Primer by Lynne Cheney.
An ABC's of American history and government that celebrates democratic principles and famous figures from our country's past. Lots of detailed illustrations.

The Old Man who Loved Cheese by Garrison Keiler
Track this one down at the library if you can. This absurd book is about a man who loved stinky cheese so much that he became a public nuisance. Will he be able to change his ways enough to live in society with others? It's great for kids in that stage of loving "gross" humor, and it lends itself to all sorts of conversations about how personal preferences and behaviors can affect others.
House Mouse and Senate Mouse by Peter W. Barnes
This simple, rhyming story of how a bill becomes a law will inspire young activists to launch their first letter writing campaign to legislative leaders. It even features a respectful amount of civic disagreement, which can be a helpful model for kids!
Carl the Complainer by Michelle Knudson
As Carl learns to stop complaining and start making change, we are inspired to do the same. Why wait for someone else to fix problems we see in the world?
Grace for President by Kelly DiPucchio
When Grace discovers that there has never been a woman president of the Unites States, she decides that she will run for president one day. Her teacher encourages her by holding a school election.
If I Ran For President by Catherine Stier
Six children discuss what they would do if they were running for president, describing the election process all the way from making the decision to run to being sworn in on Inauguration Day.
If I Were President by Catherine Steir
A kid-friendly introduction to the duties of the President of the United States.
Woodrow for President by Peter W. Barnes
Woodrow starts his life in public service exactly where all of our big-hearted families begin: with an act of service in the community. From there he moves to a leadership position in his community, then elected office at various levels. Ultimately, he runs for president in a lesson that is good for kids of all ages.
D is for Democracy: A Citizen's Alphabet by Elissa Grodin
In this rhyming democratic primer, each letter of the alphabet introduces a different concept to the reader, such as "A" for "amendment" and "B" for "Bill of Rights.
What Are Elections? (First Guide to Government) by Nancy Harris
With photographs, simple explanations, and a glossary, this book is a great introduction for children to learn about elections.
My Senator and Me: A Dog's Eye View of Washington, D.C. by Senator Edward M. Kennedy
Senator Kennedy's dog, Splash, describes a typical day in Washington including a discussion of an education bill, a press conference, and a floor vote.
So You Want to Be President? by Judith St. George
An entertaining look at our president's lives with cartoon illustrations.
We the Kids by David Catrow
With laugh-out-loud cartoony illustrations, and the actual words of the Preamble as the only text, Catrow depicts a camping trip taken by a diverse, bumbling group of friends, demonstrating the rights and responsibilities the Constitution places on all Americans, young and old.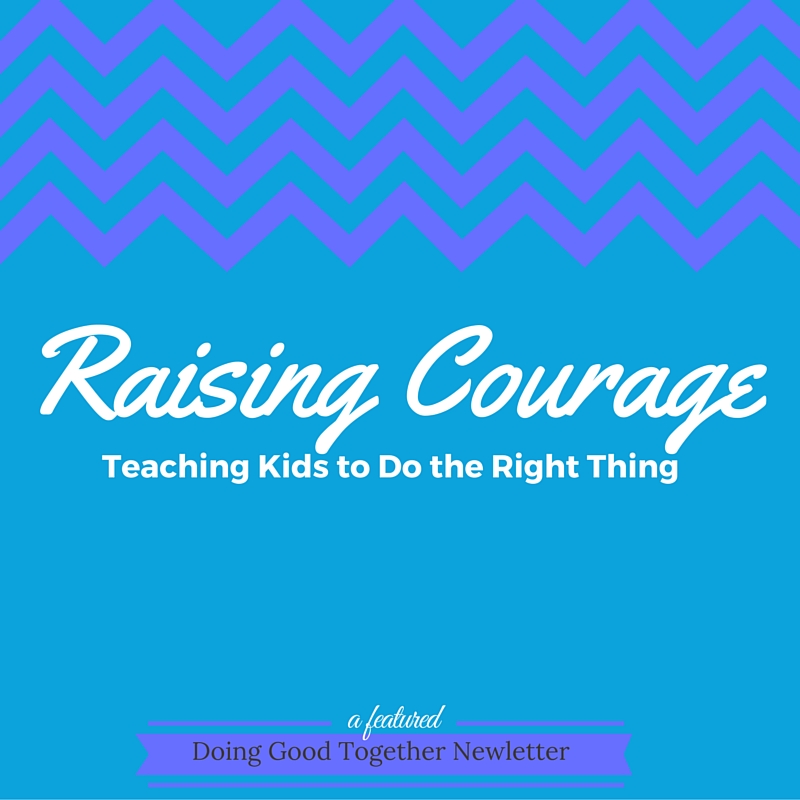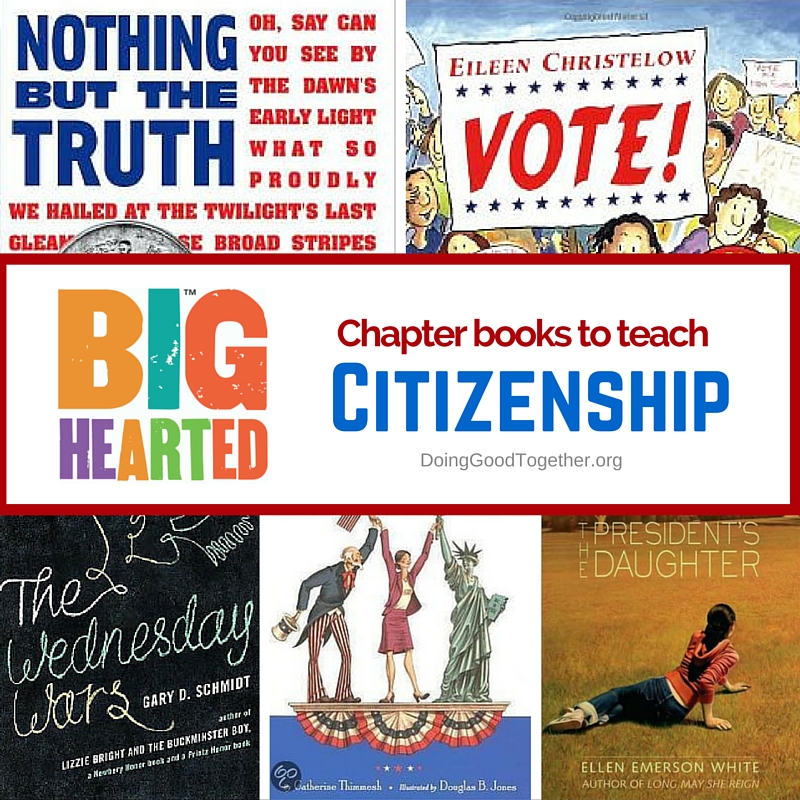 Or check out these projects to practice active citizenship and advocate for issues you care about.
Disclaimer: Doing Good Together™ is a participant in the Amazon Services LLC Associates Program, an affiliate advertising program designed to provide a means for sites to earn advertising fees by advertising and linking to Amazon.com. The recommendations we offer are based solely on our mission to empower parents to raise children who care and contribute.